All For A Rose
Blood Realm Series: Book One
'Twas Beauty that soothed the savage Beast. (It is recommended that you read the Blood Prince series first, but you'll only be a little lost if you don't. May contain spoilers for books in the Blood Prince series.)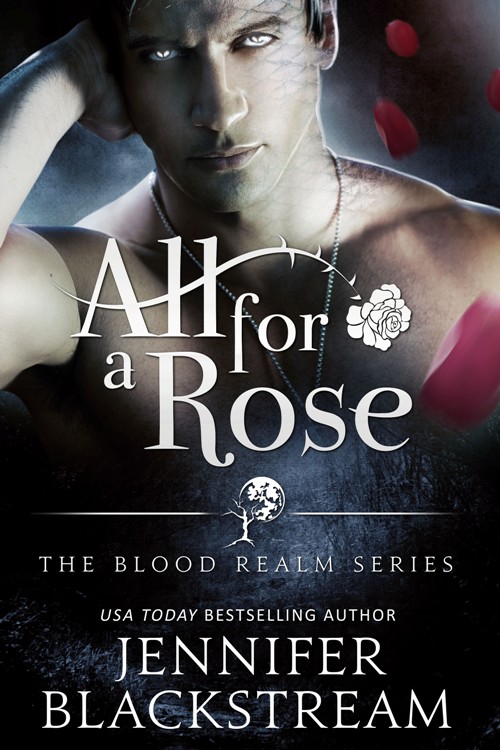 CONTINUATION OF USA TODAY BESTSELLING BLOOD PRINCE SERIES
* can be read as a stand-alone
THE BODY OF A BEAST
Damon is drowning in his own rage. Trapped between his dragon form and his human form, he's a terrifying sight to those he is sworn to protect. Robbed of his purpose, he hides in isolation, alone with his increasingly erratic temper. When an unexpected guest turns out to be the father of the witch who cursed him, Damon finally finds a reason to open his door to a woman…revenge.
THERE'S NO ESCAPING DESIRE
Used to playing caretaker for her ailing sister, Maribel yearned for a life that was more her own. But she never expected to find her desired freedom as the prisoner of a dragon lord. Despite his frightening countenance—and his even more frightening temper—Maribel finds herself drawn to the vulnerability she sees behind his silver eyes, taken by a need to know the cause of his pain, his fury. And the closer she gets, the more the heat in his eyes looks less like anger…and more like passion.
TWO'S COMPANY…THREE'S A BATTLE
The budding romance between Maribel and her captor is threatened when her sister comes to rescue her. Now Damon will have to decide which is more important. Love…or revenge.
Quick Facts
Publisher:
Skeleton Key Publishing
Release Date:
September 2015
Creatures Included:
naga, wyvern, sidhe, witch, cuelebre