Blue Voodoo
Blood Realm Series: Book Two
The story of a pirate and the voodoo queen who gave him the blues...literally.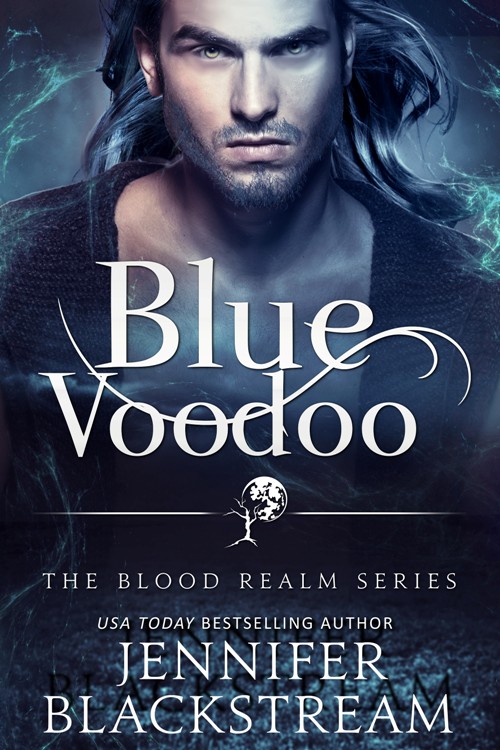 HE WON'T TAKE NO FOR AN ANSWER
Ten years ago, Julian seduced a voodoo queen.
Dominique is a voodoo queen respected by all, feared by some. Second only to the royal family in influence, she has worked her entire life to get where she is. The last thing she wants is for the man who'd shared her one wild night of youthful indiscretion to waltz off his ship and back into her life. Despite his devilish smile and proposal that's ten years too late, she's determined to send him on his way by any means necessary.
If only he weren't so terribly persistent.
If only the blue beard she'd cursed him with all those years ago didn't remind her of that night of passion.
If only he'd told her about the three dead wives buried on his land…
Quick Facts
Publisher:
Skeleton Key Publishing
Release Date:
December 2015
Creatures Included:
Impundulu, Parlangua, voodoo priestess (not a creature, but still magical), ghost