One Bite
Blood Prince Series: Book Two
"Seven dwarves. A glass coffin. A poisoned apple. It's a strange and wonderful world when things can take a turn for the better or worse with just...One Bite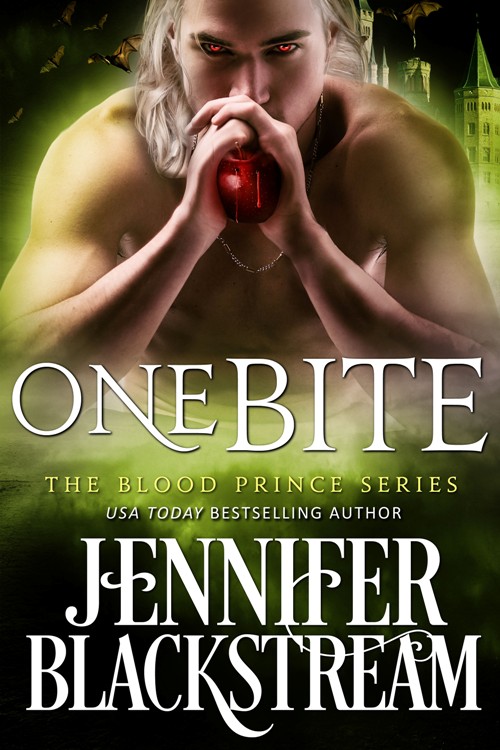 A RUTHLESS VAMPIRE WITH A LUST FOR POWER
Kirill is a vampire prince plotting to be a vampire king. Contract by contract, he cements the alliances he needs, fueling negotiations with blood and blackmail. It's a slow and painstaking process—until he inadvertently rescues a woman beloved by all, a woman who could garner him all the good will he needs. But saving the dark-haired beauty's life is not enough to put him in her good graces. If he wants her help, he'll have to suppress the wicked urges she inspires in him, and bargain as he's never bargained before.
A PASSIONATE SIREN WITH A HEART FOR REBELLION
Irina will not cower. Not from an evil sorceress, and not from the scheming vampire prince whose fangs threaten her with death even as his lips raise the heated desire of her bloodline. With a dagger at the ready, she agrees to a bargain — her aid in his pursuit of political alliances with creatures beyond the veil in return for a reduction in the royal tithe her people are forced to pay the crown. If only sharp fangs and a sharp tongue weren't such an incendiary combination…
A SORCERESS SCORNED
The vampire's past is not so eager to let him go. Kirill's kiss has sealed Irina's fate. To save her, the vampire prince will have to decide between the power he wants…and the woman he needs.
Quick Facts
Publisher:
Skeleton Key Publishing
Release Date:
September 2013
Creatures Included:
vampire, sorceress, dwarves, sirin