Jennifer Blackstream is a USA Today bestselling author of urban fantasy and paranormal romance. She is amazed and grateful to have made a writing career out of a Master's degree in Psychology, hours of couch-detecting watching Miss Fisher's Murder Mysteries, and endless research into mythology and fairy tales. She firmly believes that whether it's a village witch deciding she wants to be a private investigator, or a single mother having a go at being a full time writer, it's never too late for a new adventure.
A fervent devotee of cooperative board games, Jennifer sets aside at least two nights a week for team-based adventures such as Mice & Mystics, Sentinels of the Multiverse, or Harry Potter: Battle at Hogwarts. She uses games with dice-based mechanics to lure in her ridiculously lucky-rolling son and daughter in the hope that they too will develop a passion for cooperative escapism.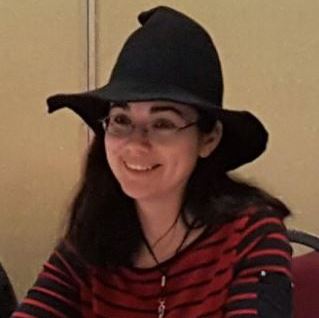 Jennifer currently has three series:
BLOOD PRINCE SERIES
(FANTASY ROMANCE, COMPLETE):
Book 1 – Before Midnight
Book 2 – One Bite
Book 3 – Golden Stair
Book 4 – Divine Scales
Book 5 – Beautiful Salvation
Bonus Adventures in the Blood Prince World:
Book 2.5 – What Big Teeth You Have (free when you sign up for mailing list mentioned below)
Book 4.5 – The Pirate's Witch
Book 5.5 – Dead to Begin With (available only between Thanksgiving and whenever Jennifer takes her Christmas tree down)
BLOOD REALM SERIES
(FANTASY ROMANCE):
Book 1 – All for a Rose
Book 2 – Blue Voodoo
Book 3 – The Archer
Book 4 – Bear With Me
Book 5 – Stolen Wish
BLOOD TRAILS SERIES
(URBAN FANTASY):
Book 1 – Deadline
Book 2 – Monster
Book 3 – Taken
Book 4 – Corruption
Book 5 – Mercenary
Book 6 – Caged
Book 7 – Betrayal
Book 8 – Thrall
Book 9 – Conviction
Book 10 – Misdirection
Book 11 – Sacrifice
Book 12 – Shroud
All of Jennifer's works, with the exceptions of a few anthologies, are published through Skeleton Key Publishing.