The Blood Prince Series Boxed Set (1-3)
Before Midnight, One Bite, and Golden Stair
The first three books in the Blood Prince series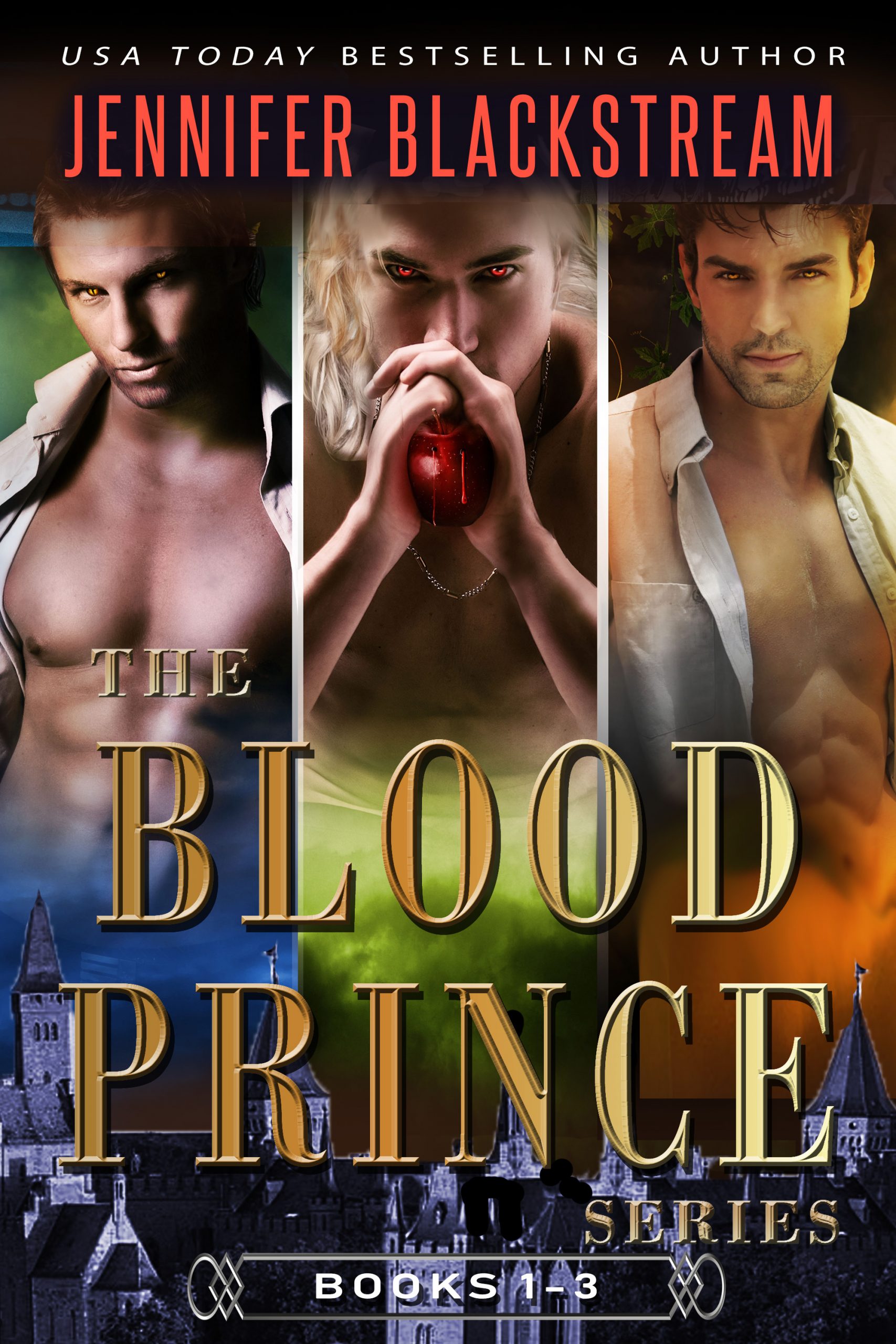 Get three full-length novels from USA TODAY bestselling author Jennifer Blackstream for the price of two!
Three bewitching paranormal romances to make you blush, make you laugh, and maybe make you cry (in a good way). Watch a werewolf, a vampire, and a demon meet their true mates, women who will lead them to a fantastic destiny they could never have imagined. Each enchanting story comes complete with beguiling magic, wicked curses, and a happily ever after that will leave you satisfied, yet wanting more…
The Blood Prince series is a paranormal romance adventure about true love, the power of hope, and the gratification that comes when you have the courage to go after your dreams…
BEFORE MIDNIGHT (Book 1)
Loupe is a prisoner in her own home and her own body. When a cursed werewolf prince offers her a chance at a new life and a new love, Loupe must make a choice. If she's is going to get the kiss she wants, she must face the darkness inside her long enough to give the prince the bite he needs. This book is full of courage and hope, evil and revenge, and just enough quirky humor to get you through.
ONE BITE (Book 2)
Irina is a rebel determined to see her kingdom—and her life—free from tyrannical forces. And that includes the monarchy. When a handsome and cunning member of the monarchy offers her a deal, Irina inadvertently foils the one person she's been fighting her whole life…and her stepmother had never been angrier. This story is full of suspense, sorcery, seduction, and sarcasm. Good for a thrill and a laugh.
GOLDEN STAIR (Book 3)
Ivy has never been outside her tower. When a demon prince falls almost literally into her lap, suddenly the world opens up. Now Ivy has a choice to make. Obey her mother and remain a prisoner in her lonely tower—or risk everything on the arm of a man she was raised to fear? This tale is brimming with excitement, romance, and mischief, a wild ride that will leave you breathless.
BLOOD PRINCE SERIES READING ORDER
Book 1 – Before Midnight
Book 2 – One Bite
Book 3 – Golden Stair
Book 4 – Divine Scales
Book 5 – Beautiful Salvation
Quick Facts
Publisher:
Skeleton Key Publishing
Release Date:
January 1st, 2016
Creatures Included:
werewolf (lycanthrope and loup garou), vampire, rusalka, sorceress, incubus, sun elemental, witch, pixie, gargoyle, will o' wisp